March 5, 2014

From Constantine to Vatican II: A brief history of religious liberty...
As part of our continuing series "On the Road," Steve Hartman meets an eight-year-old boy who found $20 in a parking lot and was thinking of spending it on a new video game. That changed when he saw the man in uniform. (
H/T Marcel Lejeune at Aggie Catholics
.)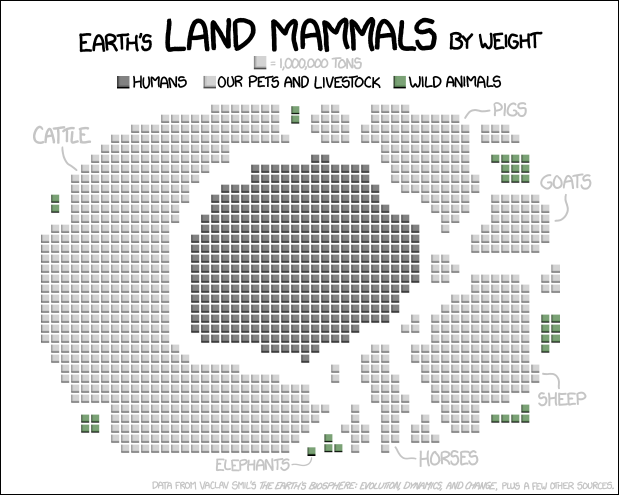 Genesis 1:28: "God blessed them and God said to them, 'Be fruitful and multiply, and fill the earth, and subdue it; and rule over the fish of the sea and over the birds of the sky and over every living thing that moves on the earth.'" (Cartoon from
xkcd
by Randall Munroe.)
March 3, 2014
Isn't it awesome to be alive? Think about it: none of us has to exist. So where are you going? Life doesn't end here. Thinking about eternity doesn't only help us end up where we'd want to be
forever
, it helps us live life to the full
here and now
.
February 25, 2014

You have to believe Truth is real to go looking for it, and the search itself transforms.